August 2019
ASA to Showcase Latest Software Enhancements at SEMA 2019
ASA will demonstrate the latest TireMaster GTX and preview the newest version of TireMaster software
ASA Automotive Systems, the industry leader in software for independent tire and auto service dealers, will demonstrate a range of its latest software, designed to optimize business performance for single and multi-site tire and auto service dealers at SEMA, booth # 41043 from November 5th – 8th at the Las Vegas Convention Center.
TireMaster GTX, the premier all-in-one business software with centralized accounting, localized POS, and in-depth reporting tools, developed, especially for multi-site tire and auto service centers will feature big at SEMA.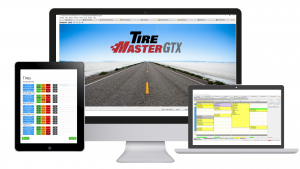 ASA will showcase how dealers can connect their company website with a Point-of-Sale to assist with website inquiries and scheduling services, gain new customers with online reputation, send text messages, do mobile vehicle inspections, and eliminate the need of purchasing a separate accounting package from Point-of-Sale with 'All-in-One' TireMaster software.
The latest version of TireMaster 9.3, designed to help ASA dealers further streamline operations and increase revenue, with user-requested enhancements, will also be demonstrated at the ASA booth.
"SEMA always provides the perfect opportunity for us to interact with our customers and potential clients to help them run more productive and profitable enterprises," said Dave Vogel, General Manager of ASA Automotive Systems. "Our 'All-in-One' TireMaster software continues to be the software of choice by a large number of the nation's leading retail, commercial and wholesale dealers. We are proud to support our customers and help them to improve the way they do business. We invite dealers everywhere to visit us at SEMA to see how TireMaster family of solutions can help their business grow."
Tire and auto service dealers attending SEMA 2019 can schedule a meeting with ASA Automotive Systems or call 800-657-6409.
About ASA Automotive Systems
ASA Automotive Systems, Inc., based in Londonderry, NH and Meridian,ID, is the leading provider of software to independent tire dealers and automotive service providers, serving retail, wholesale, commercial and retreading enterprises. ASA's TireMaster software family is a modular system for point of sale, inventory, financial and general management, helping businesses improve operations, reduce costs and increase profitability. For more information, contact 866-210-6717 or info@asaauto.com, or visit www.asaauto.com.