April 2021
10 Tire Store Software Features to Help You Work Smarter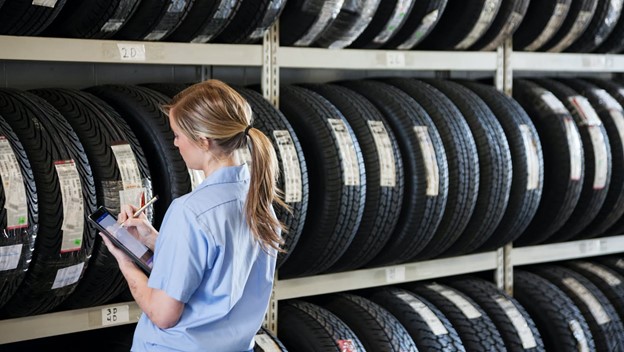 You'll be hard-pressed to find an industry that is not influenced in some way by software and technology since all modern businesses need it to run smoothly. With its commercial, retail, wholesale, and retread sectors, the tire industry is no different. However, not all software is created equal, at a minimum it should help tire store owners work smarter, not harder. That's why we've created the following list of 10 Reasons why tire businesses need a comprehensive software solution to run their business efficiently, profitably, and yes, smarter.
Enterprise Resource Planning (ERP) An Enterprise Resource Planning system takes all of a business' functions and ensures everything works together as a cohesive unit. A tire store ERP can effectively coordinate an entire suite of business applications, including those found in your company's end-to-end processes for front office, back office, and POS systems.
Front-End to Back-End Management Tire businesses have public- and private-facing sides that need to interact with each other to ensure seamless business operations. Utilizing multiple software systems for each application is both inefficient and wrought with chances for errors to be made.
Document Control Tire businesses create many different types of electronic documents, such as invoices or purchase orders—all of which need to be handled in specific ways. You don't want to mistakenly send a customer something meant for your supplier!
Data Management ERP systems work by storing and managing data to be used in strategic ways, like keeping an accurate record of a customer's purchase history so you can remind them when it's time to get new tires or retreading—all to help drive your core business functions.
Inventory Control You could say a tire business' lifeblood is its inventory. A tire store needs real-time knowledge of all products in stock and on backorder. Without it, you can't continue to provide the excellent customer service you've become known for.
Digital Tools In today's internet-driven society, online tools, applications, and marketing are an absolute necessity. Your software system needs to be able to support these digital activities if you're going to take your tire business to the next level.
Accounting To succeed in a modern world, your accounting software can neither be a plugin, or a separate piece of software. It's absolutely critical that the accounting business function is part of your overall management system. No longer should you ever have the headache of entering the same information into multiple software platforms.
Operations Your tire business' operations department must be in sync with the rest of the company, or you can risk empty bays, lags in customer service and store downtime due to inadequate scheduling.
Customer Service With a modern software solution, customers can take center stage. Components such as SMS messaging can keep your customers informed on the status of their repair, special deals and loyalty initiatives.
Industry Partnerships If you're a brand affiliated store such as Goodyear or Bridgestone, your software should be able to easily connect and "speak with" their corporate technology configurations, while managing your company's needs at the same time and not doubling up on data entry.
The Smartest Software Solution to Run Your Tire Business
ASA's TireMaster software helps tire stores run more effectively and more profitably by being able to easily perform each of the 10 Reasons above and much more. Instead of attempting to get by usng multiple plugins and other software, TireMaster is an all-in-one system capable of managing a tire business's entire enterprise-wide operation, serving as a single source of truth so that nothing is left up to chance. TireMaster effectively frees up time for company personnel to focus on serving customers and growing the business.
Would you like to learn more? Contact us today to learn about the many ways we can help you streamline your business operations and better manage and grow your tire store business. Discover why we're the industry leader in tire store software. You'll be amazed at what we can do for you.