October 2018
3 Reasons Why you Need to Attend SEMA For your Tire and Auto Services Business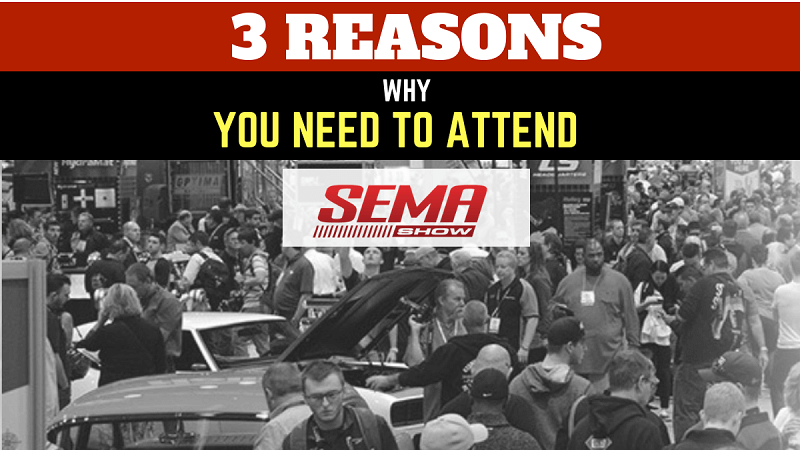 The SEMA show is the premier automotive specialty products trade event in the world. This year, SEMA takes place October 30-November 2 at the Las Vegas Convention Center.
SEMA attracts nearly 70,000 domestic and international buyers and 100,000 industry leaders from more than 100 countries. At SEMA, you can see the latest technologies and services. Explore the unlimited profit opportunities in your tire and auto services business. And take your chance to HIT THE JACKPOT with America's leading 'All-in-One' tire and services software for single and multi-store locations at Booth #41043.
Visit semashow.com now to learn more and to register. Still on the fence? Here are three reasons why you need to clear your calendar this month to get to Las Vegas:
1. Expand Opportunities For Your Business
Everyone in your industry will be there. This year's SEMA show will feature 2,400 exhibiting companies, from veteran manufacturers to start-ups, all of whom will be showcasing over 3,000 new products. That means you'll have four days to cover over a million square feet of convention space that will yield new prospects, new technologies, great new information to take home, profitable sales strategies, and the motivation to succeed.
2. Learn More About Where Your Industry is at Today
SEMA features more than 3,000 products — the majority with demonstrations and information to scan and download to view later. The four-day event also has educational seminars by industry leaders and sales experts, so you can get up-to-date information and best practices on online marketing, social media, email marketing, customer service, and money saving tips.
Finally, think about the one-on-one time you'll be having with people in your industry: Now is the time to ask questions, learn more about trends, and make connections that will last long after the show.
3. Hit The Jackpot!
At the ASA booth, check out how you can save 2-3 days' worth of work every month by using ASA's TireMaster, the leading 'all-in-one' program to run your Point-of-Sale (POS), Accounting and Inventory. Also, see how you can improve customer service and increase your shop revenue with new customer-retention and income-generating features that TireMaster software offers such as:
Mobile vehicle inspections
Texting and emailing
eCommerce solutions

Declined services and tracking

Customer appointment scheduler

Integrated customer loyalty and rewards program

In-depth reporting and business analytics

NHTSA compliant electronic tire registration
In our 30th year, ASA is looking forward to continuing our commitment to serve all segments of the market, from the largest independent chains to the single store owners. Whether you are a retail, wholesale, commercial dealer or a retreader, ASA's TireMaster will help you streamline operations and optimize your business performance.
See you in Las Vegas!