February 2019
5 Ways to Make Your Customers Fall in Love with your Shop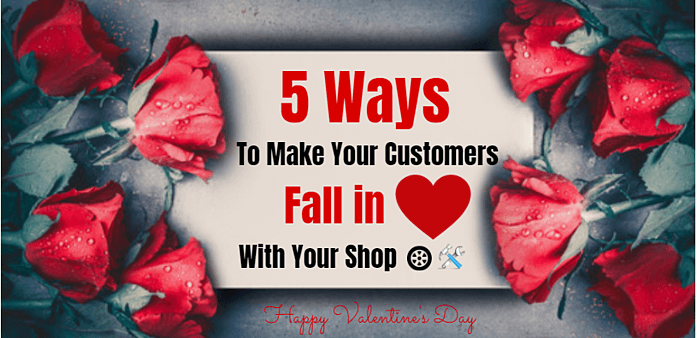 Growing competition means concerns about customer loyalty, so we've made a list of 5 ways to make your customers fall in love with your business so that they stick around for the long haul.
Excellent customer service. This almost goes without saying, but customers love businesses who put their happiness above all else. You can never go wrong if customer satisfaction is at the forefront of your business goals. Even just one exceptional customer service interaction can create a lifelong client.


Customer loyalty and rewards programs. Returning customers will fall even deeper in love with your business when you reward them for their loyalty. Implementing a rewards program that gives repeat customers exclusive discounts and promotions is one way to ensure clients will come back whenever they need a part or service. Interested in starting a rewards program? ASA partners with two customer-retention experts to help ASA dealers easily implement customer loyalty and rewards programs. Learn more about ASA Auto.


Communication is key. Every good relationship thrives off open and honest communication. Encourage your customers to let you know what you're doing well and how you can improve in the future. Ask your customers to leave a positive review on Google and Facebook if they enjoyed working with you. That's the easiest way to generate word-of-mouth marketing in this digital age and to boost your local search rankings.

You can also connect with your customers better with texting. Send customized text messages to customers to update them on repair progress, vehicle status and to alert them of upcoming service schedules. Better communication leads to improved customer satisfaction and loyalty.


Easily accessible. Sometimes, the hassle of even booking an appointment can cause customers to procrastinate getting a repair or routine maintenance on their vehicle. Making the appointment scheduling process simple and straightforward will win the love and business of your clients. You should also implement multiple ways to book a service to accommodate varying preferences. For example, younger clients may want to book their appointment online, while an older customer may prefer to call the shop directly. Use a customer appointment scheduler to make appointments, manage bays and track the progress of orders better. Without that, count on chaos.


Easy-to-navigate website. Nothing is more frustrating than a website that fails to deliver key information, loads slowly, is difficult to navigate, or all of the above. Design your website so that contact information, hours of operation, location of your shop, online appointment booking, and other commonly sought-after information is prominent and easy to find. It also never hurts to make sure it's visually appealing and regularly refreshed to keep it from becoming dated. This may seem like a hefty task when you're already focusing on so many other aspects of your business. ASA offers website design services for retail, commercial, and wholesale tire and auto shop operations. We even help you maintain your site once it's live. Click here for more information.
All-in-all, fostering great relationships with your customers comes down to making it easy to fall in love with your business. Make exceptional customer service your love language so that every step of their buying journey is as simple as possible.
How do you ensure you're in a great relationship with your customers? Tell us your tips to keep the love alive in the comments below!