December 2020
Are You Doing Everything You Can to Make 2021 the Most Successful Year in the History of Your Dealership?
A summary of the MTD Webinar in anticipation of dealing with COVID-19 in 2021
By Dave Vogel, General Manager of ASA Automotive Systems
On October 22nd, I was asked by Modern Tire Dealer (MTD), the industry's leading media company, along with the top executives from two of the largest independent tire dealerships in the United States, and a representative from the leading Automotive Aftermarket Investment Banking Team, to share our collective advice, best practices, and lessons learned from the first wave of the COVID-19 crisis. MTD's idea was that by sharing what we had all learned, other dealerships and businesses involved in the tire industry could benefit from our answers in preparation for 2021 and the potential second wave of the virus.
Because so many thoughtful, excellent points were shared during the over one-hour long webinar, I felt compelled to share them with those who were unable to view the presentation. My hope is that you'll find many ideas in this article that can help your business moving forward.
A Common Theme
If there was one common thought within each participant's talk it was the number of changes and the effect of new technology on their companies and the industry.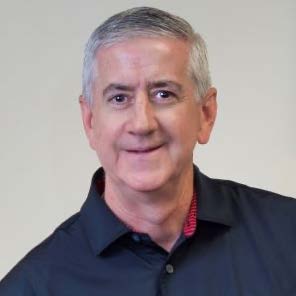 "Technology will be critically important as it has been…but be even more exasperated going into 2021 and beyond."
Joe Doyle, COO, McCarthy Tire
McCarthy Tire Service is the 6th largest independent commercial tire dealership in the U.S. with more than 60 locations along the eastern seaboard, Joe Doyle is their leader. According to Joe, the thing that jumped out to their leadership team in planning for 2021 is "the continued expansion of technology." He said the pandemic had vastly quickened the pace of adopting newer technology due to the many challenges faced by the dealership, its employees, its suppliers, and its customers. "Whether it be smart tires, retreading enhancements, scan the bill programs, online capabilities and efficiencies, we believe that there will be less and less paper being exchanged, and less and less one-on-one communications with our customers," he said. "Technology will continue to change business patterns and we will need to be ready for it."
Joe hit the nail on the head in labeling technology as critically important. In my work at ASA, I literally speak with hundreds of dealers over the course of a year. Technology is always a topic of concern because it's not a core capability of a dealership, let alone having the time to keep up with all the advancements that are continually being introduced. Yet, for all the capabilities technology can now provide, two very standard and vital areas were called out during the webinar: inventory management and communications.
Jamie Ward, President and CEO of Tire Discounters, concurs. Overseeing more than 135 Tire Discounter's retail locations across 6 states is no easy job. Toss in a global pandemic and you've got yourself one heck of a challenge. Jamie addressed a key issue caused by COVID-19. "There's no better example of a year where so many of us were forced to work 'in our business' running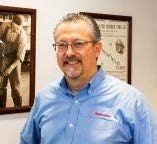 "2020 was the year of working in the business. 2021 has to be the year of working on the business."
Joe Doyle, COO, McCarthy Tire
the counter or shops in order to keep our businesses alive," he said, "…with not much time to 'work on the business'." This is a situation he does not want to repeat if the second wave of the virus turns out to be equal or greater than the first—and he knows the right technology can be the difference.
Jamie's presentation focused on budgeting for 2021, both the need for having a highly disciplined plan and the ability to execute it. "Let's face it, 2021 is going to be a very difficult year to plan for, because so much of the situation we find ourselves in is out of our control," he pointed out. "That's why it's critical to only focus on things we can control." In terms of budgeting he suggested tying all controllable expenses to 2019, "no way," he said, "can you use 2020, it was all over the place!" He reminded everyone that Cost of Goods (primarily inventory) was a dealer's single biggest expense and was grateful to have the technology at his fingertips that was able to combine inventory with accounting into a single software solution.
One Midwest dealer I know had purposely stocked their highest inventory of the year as the beginning of the pandemic was unfolding last March. When I asked him why, he told me that, yes, it was kind of counter-intuitive to add inventory and drop their cash down at that time…but that they had to make sure they had the right inventory in house and on hand because no one at that time knew where the viral crisis was heading or how long it would last. The dealership's software technology was able to plot out the likely inventory they would need based on past customer data for the next 3, 6, and 9 months. It turned out to be a prophetic move. After experiencing a slight dip in sales initially, business started to return. Today, they're just shy of being at 100% of where they were at the same time in 2019.
Joe Doyle and McCarthy Tire backed up this story during the webinar with one of their own. "We've added resources (technology) and the ROI has been absolutely clear. Whether operational inventory efficiencies or customer digital offerings, we always want to position ourselves to be part of that curve, said Joe."
Customer relations and communications is another area where technology is marching forward at an aggressive pace. The pandemic has created a desire among customers for "touchless contact," similar to restaurants and curb pickup grocery stores. Dealers with the right technology can actually make this happen. Customers can look at a dealer's website to check if the dealer has their tire in stock and what it costs. They can then make an appointment on the dealer's virtual calendar and drop their vehicle off the day of service. The dealer can text the customer when the vehicle is ready and email them the invoice. The customer can then pick up their vehicle at their convenience and discover that the dealer had employed steering wheel and gear shift covers. Now that's no touch!
"Anxiety and uncertainty throughout your footprint can cripple a business."
Joe Doyle, COO, McCarthy Tire
Until the day comes when the pandemic is no longer a concern, communication will be a top priority. According to Joe Doyle, that's the #1 lesson McCarthy Tire learned. "We immediately did an internal review to make sure our company was able to navigate through this storm, but this was nothing like we had ever faced before. We had never had to deal with the health risk factor that our employees were feeling." Joe continued, "Anxiety and uncertainty throughout your footprint can cripple a business and we realized that we had to expand our communication with our employees, our customers, our suppliers and lending partners so we could work through this together. Vision and goals must be maintained—even if you have to modify them."
When putting together a budget, Jamie Ward pointed out that there's an immediate impulse to cut costs as the first order of business. He disagrees with this type of move and instead recommends starting with sales, followed soon after with an emphasis on margin protection prior to looking at cost reductions. His more aggressive approach is powerful in the sense of playing offense first and having revenue and profit margin goals discussed up front. Success is dependent on solid communications. "I get my entire team aligned on the 2021 plan and how we will hit our targets. We sit down with our full sales team and get their buy-in. We ask them how are we going to achieve these numbers? Once we've got it all figured out, we all commit to supporting the plan," said Jamie. Technology plays its part in giving managers at each of their 135 stores the ability to see sales and inventory numbers in real time. At any given moment anyone of them can know exactly where they stand and how well they're managing costs. This type of communication stops issues before they have the chance to arise and keeps the team focused and energized.
Jamie closed out his presentation by asking viewers to make what he called "a very important" promise to themselves. Knowing that many dealers will still find themselves working in the business, he asked them to schedule 1 day per week to work on their business. That's good advice for any dealer no matter what size or how many locations.
The final portion of the webinar concluded with me sharing my thoughts for dealerships around the country. I've been in the tire business for well over 30 years, both in dealerships and working with outside suppliers. I've seen a lot of really tough crisis's come and go, but nothing with the scope that COVID-19 has brought to the entire world. There's no silver bullet for this one I'm afraid, we can only get through this one day at a time. Still, as you've read in my recap, there are things you can do to remain profitable and potentially even grow.
Technology-wise, I agree wholeheartedly with Joe Doyle in that the modern customer experience has changed considerably thanks to digital technology. Customers rarely show up in showrooms unprepared anymore. Their first step is to go online to research their needs and decide which dealership or store might get their business. I've heard it stated that anywhere from 50% to 80% of customers make up their mind where they will shop and what they will be buying before ever entering a store. That's why having a great, not just good, but great website is critical. Your website is an extension of your store and employees. It needs to load quickly, be mobile friendly and searchable. On top of that, there's any number of additional services it can perform that can separate your dealership from the competition. Websites have come along way over the last decade and much of what they can do is becoming table stakes. My advice is to find a website partner that knows the tire business and start improving your online customer experience right away. Ignore this at your own peril— after all, technology is customer service.
"Customers rarely show up in showrooms unprepared anymore. Their first step is to go online to research their needs and decide which dealership or store might get their business."
Finally, a word or two about tire and auto shop management software and how far it's come. Full disclosure, I work for what many believe is the preeminent company in this area, ASA Automotive Services. We specialize in this type of software technology. The very issues talked about by Joe and Jamie during the webinar are the same issues we've addressed in our software—combining accounting, inventory management and customer service/communication into a single end-toend offering loved by each and every one of those dealers we work with. Yes, we do have competitors who sell similar systems, although we're all a little different from each other. I would highly encourage any dealership that is unfamiliar with what this type of modern software can do to get in touch with any of us and discover the possibilities.
Why?
Because it's not just what the software can do, it's the outcomes it can help create that will surprise and delight you. The efficiency of your dealership can skyrocket. Your cash flow can dramatically improve. COGs will be reduced, and profits will rise. Employee job satisfaction can double, triple, or name your level of improvement—and I'm only getting started.
This is an area of your business you really can't ignore, soon every competitor will be running some version of what I describe, and you might find yourself suddenly left behind. So please, take a look at one or more of us and find out how modern technology can rapidly improve your dealership.
Thank you for taking the time to read my recap of the webinar. It was an honor to be asked to participate and a treat to be able to share it with you. If you'd like to see it for yourself, you can view the entire recorded webinar here.