November 2023
Choosing the Ideal POS System for Your Tire Dealership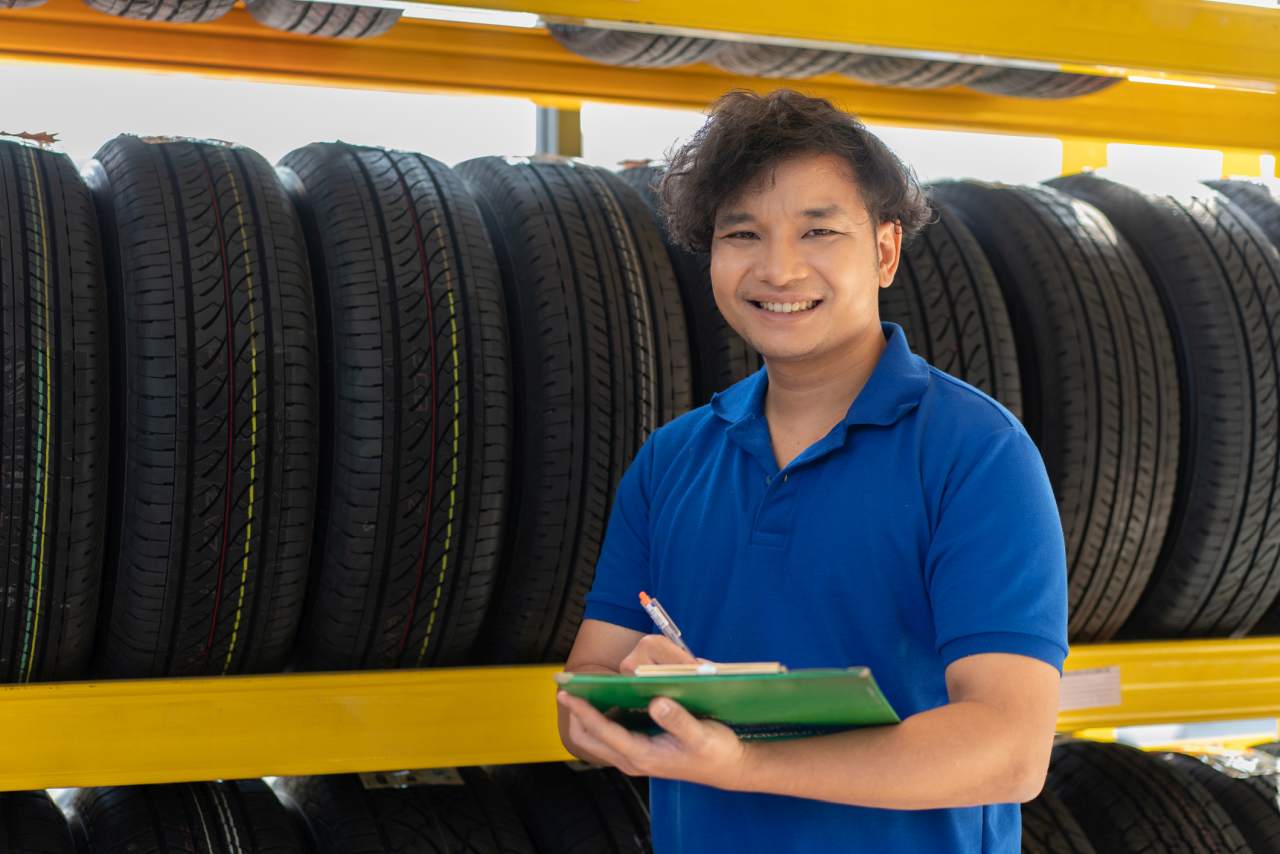 Whether you're a retailer, wholesaler, commercial dealer, or retreader, your tire POS system should help you optimize business performance, boost revenue, and increase sales. But, choosing the right one can be confusing. How can you tell the good from the bad, the must-haves from the bells and whistles? Choose wisely!
Here are some steps that will assist you in choosing the POS system that best fits your specific needs:
Identify your business requirements
Start by putting together your dealership's specific needs. Consider various factors such as the scale of your business, the level of transactions, the range of services provided (including tire sales, installations, and repairs), and whether you require integrated inventory management.
Consider your budget
It's important to determine the budget you have available for a POS system. Prices can vary greatly, so understanding your budget constraints will assist in narrowing down your choices.
Integration requirements
Consider what you need for the POS system to integrate with, like leading tire suppliers like Napa, O'Reilly, ATD, TireHub, US Autoforce, etc., as well as Epicor for seamless connections to parts suppliers. This will ensure efficient inventory management, order fulfillment, and effortless procurement.
Hardware requirements
Take a moment to think about the hardware requirements for your POS system. You'll need touchscreen terminals, barcode scanners, receipt printers, and cash drawers. It's important to make sure that the POS system is compatible with your current hardware, or you may need to consider investing in new equipment.
Software requirements
Create a list of the key features you need. Here are some top suggestions to help you get started.
Point-of-Sale (POS)
Look for a tire shop POS system that provides superb service, useful customer and vehicle information, selling opportunities, and consumer-facing products to engage and drive traffic to your store. Make sure it can be integrated into your website to manage orders and inventory, improve customer service with online scheduling and tire ordering, gain a better understanding of customer tire shopping habits, and avoid manual data updates on your POS system.
All-in-one Vs. All over the place
At the heart of every successful tire and auto services dealership, you'll find a strong back-office system, one that empowers owners and managers to wield control over every aspect of the business, including point-of-sale (POS), inventory control, accounts receivable, accounts payable, marketing, business intelligence, reporting, and more. Data is integrated and up-to-the-minute accurate. Tire shop software that offers this kind of all-in-one platform is also exactly what you'll need as you add more locations.
Also, having one software will also significantly reduce the effort of installation, training, support, and maintenance. You and store personnel would just need to deal with the 'ONE' vendor and learn 'ONE' software.
Online and Offline
Make sure your tire POS software meets all your real and virtual world needs, including barcode scanning and eCommerce integration. It should be fully customizable to work for you but beware of those with an initial low cost that require customizations to achieve the functionality of more robust solutions. That affects the cost of future upgrades.
Strong Shop Floor Management & Business Analysis
Look for a tire POS system that will help you schedule appointments, manage bays, and track the progress of orders, as well as tools to easily pull reports on inventory turns, margins, sales ratios, and more.
Multi-Location Controls & Centralized Management
If you have more than one location or plan to, look for tire POS software that gives you a single view of all your stores and allows you to manage them all from one location.
National Account Integration
When choosing a tire shop POS system, it's important to consider one that seamlessly interfaces with major national accounts such as Goodyear, Firestone, and Bridgestone. This not only reduces paperwork and rejected claims but also transforms national accounts into profitable ventures.
Enhanced Customer Experience
Opt for tire POS software that provides instant access to customer details. With just a single click, it could seamlessly convert your quotes into work orders, keep track of declined services for future remarketing, and offer valuable prompts to assist your sales representatives and service writers in upselling services and maximizing revenue.
Customer Attraction and Retention
Look for features that help you attract new customers, keep the ones you have, and generate more income from both. Options include mobile vehicle inspections, texting and emailing, branded customer loyalty programs, eCommerce solutions, and co-marketing integrations with major partners.
User Friendliness
Opt for a POS system that is super user-friendly and a breeze for your staff to learn and use. Avoid complex systems that can cause errors and slow down operations.
Think Scalability; Think Long Term
Tire shop POS system that is scalable in design means that it can easily grow with your business. Factors include a cloud-based system, mobile-friendly interface, end-user customizations, database structure (centralized data), and admin functions like in-depth reporting and analysis.
In a fully integrated system, the customer-facing, point-of-sale features are reading your back-end data, so you know the profitability of each customer, what you've recommended, and what services their vehicles need.
Training and Support
To steer clear of any potential data loss, user error, or other common setbacks that may arise during the implementation and use of new tire POS system, it is important to ensure that your software vendor will be readily available throughout the entire process. Ask your software vendor to provide you with statistics on their unwavering commitment to exceptional customer service.
Ask for References in your Area
Explore the experiences of tire dealers in your area who are using the same POS system through user reviews and testimonials. Gain valuable insights and get a firsthand look at real-life experiences. Feel free to contact the POS vendor for references in your local area.
Closing Thoughts
For over 34 years, ASA's tire POS software has been helping thousands of tire and auto service dealers across the United States and Canada to optimize their operations. Our GTX and TireMaster family of products are designed to provide:
Solutions for businesses specializing in retail, wholesale, commercial, and retread
With features like front- and back-office support, point-of-sale, inventory, and more, our offerings can work across any combination of these specialties.
One size does not fit all
We know you have a unique business. We're ready to partner up to help it grow.
Let's talk. We'll be happy to explore your business requirements and device strategies to boost margins, increase revenue, lift your bottom line, and create a streamlined business that's ready for the future.