November 2023
Comprehensive Guide to Business Texting - Best Practices & Tips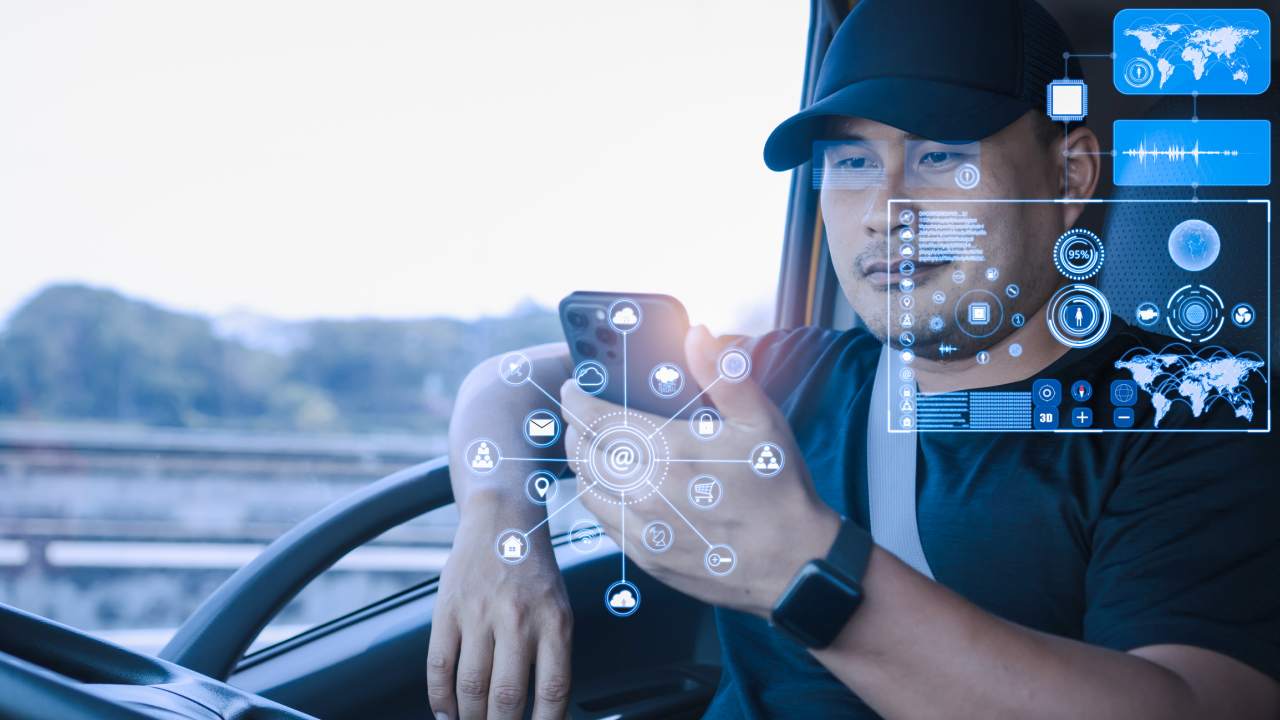 Communication is key for auto service departments and tire shops. Customers want to know how long their car will be on the rack, the scope of the repairs, and cost, and those answers often change by the hour due to supply availability, labor, unforeseen glitches, and more. So how can you keep open a clear line of communication with customers who increasingly don't own landlines, are always mobile, and often prefer voicemail to talking to a live person?
The answer is TEXTING!
This comprehensive guide will walk you through how to integrate texting into your tire shop's operations, providing you with the best strategies and practices.
Market Trends and Statistics
Text messages have a 98% open rate and a 90-second response time, making it the preferred channel for timely customer communication. 75% of customers prefer receiving appointment reminders, updates, and service alerts via text. Tire shops that use text messaging for appointment reminders experience up to a 50% reduction in no-shows, optimizing schedules and improving revenue.
Understanding the Benefits of Texting
How can texting be utilized to benefit your tire and auto repair shop?
Appointment Scheduling: Your customers can schedule tire and service appointments through text, reducing the need for phone calls and streamlining the booking process.
Order Updates: You can keep your customers informed about their vehicle's progress and tire orders, including confirmation, shipping, and parts updates, as well as estimated completion and delivery times.
Service Reminders: You can send customers tire maintenance and replacement reminders to increase sales.
Reducing No-Shows: By sending appointment reminders through text messages, you can effectively reduce the number of missed scheduled appointments, saving you valuable time and money as a shop owner.
Marketing Campaigns: Delivering personalized messages to customers regarding exclusive seasonal promotions, exciting new products, or other special offers.
Getting started with texting
Identify your Business Needs
Start by figuring out what your tire shop needs and what goals you have in mind. Think about what you hope to accomplish through text messaging, whether it's sending appointment reminders, providing service updates, marketing your business, or engaging with your customers.
Features and Capabilities
Create a list of must-have features and capabilities that your tire shop needs in a texting platform. This could include automated messaging, seamless point-of-sale integration, easy two-way communication etc.
Ease of Use
Select a platform that is user-friendly and simple to navigate. Your team should be able to use it effortlessly, even with minimal training, and it should seamlessly integrate into your current systems.
Integration Options
Ensure that the texting platform can integrate with your Point-of-Sale system and other software used in your tire shop. Integration helps in managing customer data and streamlining communication.
Security and Data Privacy
Make sure the platform prioritizes data security and privacy. Ensure it offers encryption, secure storage, and a strong commitment to safeguarding customer data.
Ask for References in Your Area
Explore the experiences of tire dealers in your area who are using the same texting capability through user reviews and testimonials. Gain valuable insights and get a firsthand look at real-life experiences.
Maximizing Efficiency with Texting
Why you should integrate Texting with your Point-of-Sale System
Streamlined Operations: By integrating texting with your POS system, you can have a seamless exchange of data, simplifying the management of appointments, inventory, and customer information. This not only streamlines operations but also reduces the need for manual data entry.
Enhanced Customer Insights: Integrated systems provide valuable data insights by tracking customer interactions, enabling a deeper understanding of customer behavior and preferences.
Efficient Appointment Management: Using automated appointment reminders, scheduling, and confirmations through POS integration can greatly minimize no-shows, optimize scheduling, and elevate the overall customer experience.
Customer Relationship Management: By integrating texting into your POS system, you can effortlessly keep your customer database up-to-date. This will enable you to engage in more targeted marketing campaigns and provide personalized interactions with your valued customers.
Cost Savings: In the long run, implementing an integrated system can result in significant cost savings by eliminating the need for manual data entry, reducing paperwork, and improving communication efficiency.
Compliance and Documentation: Integrated systems can help maintain records of all customer communications, which can be useful for documentation, compliance, and dispute resolution.
Best Practices for Implementing Texting in Your Tire Shop
Texting only works if the messages are simple and direct. Expect a backlash if you forget to do the following:
Ask permission
Just because you have a customer's mobile number doesn't mean they want to get your surprise text. Unwanted texts may feel like crossing the line for many. So at the first point of contact, make sure to ask them their preferred method of communication. Explain why texting benefits them vs. phone or email. It's likely they already know why texting is the least intrusive choice but, to be safe, make sure you ask first.
Send texts with value
Every message you send needs to help, not hinder. Frequency is less important than content. So make sure every message counts. Think of it as answering questions they have not yet asked: When is my car available? What is the total cost? When is my appointment again? Why is the service delayed? Then answer a question they may not think to ask: How can I save money? Reward loyal customers with a surprise discount, even when they least expect it. A surprise text is okay if you appear to be giving something opposed to just taking.
Strike the right tone
Customers are not your friends. So make sure your texts are professional, are helpful in tone, and that your messages are transparent. You don't want to come across as overly casual, sarcastic, or even glib. Make sure your texts are friendly but to the point. And don't overdo it — the fewer the texts the better
Closing Thoughts
Despite the potential, many independent tire stores are not using this communication tool because setting up automatic SMS messaging capabilities can be time-consuming, time that you'd rather spend growing your business. Additionally, maintaining these capabilities with up-to-date customer information can be a nightmare you may not want to deal with.
ASA has the answer
ASA's TireMaster product line and GTX can be customized to meet the specific needs of your tire business. This includes a specially designed SMS messaging system that allows you to stay connected with your customers.
Our industry-leading software approaches the tire business from an enterprise management perspective, meaning that every piece of customer information can be used strategically to help your tire business run efficiently - including texting your customers.
The ASA-powered text messaging system can save you money by better managing labor costs because this system acts like a front-desk clerk, allowing your staff to focus on the customers in the store, and not on the phones.
Give us a shout-out! We would love to have a conversation about your texting requirements, enabling you to expand your existing customer base and nurture relationships with your loyal customers as they return for new tires and other maintenance services.