November 2023
Essential Features in Tire Dealership Software: What to Look For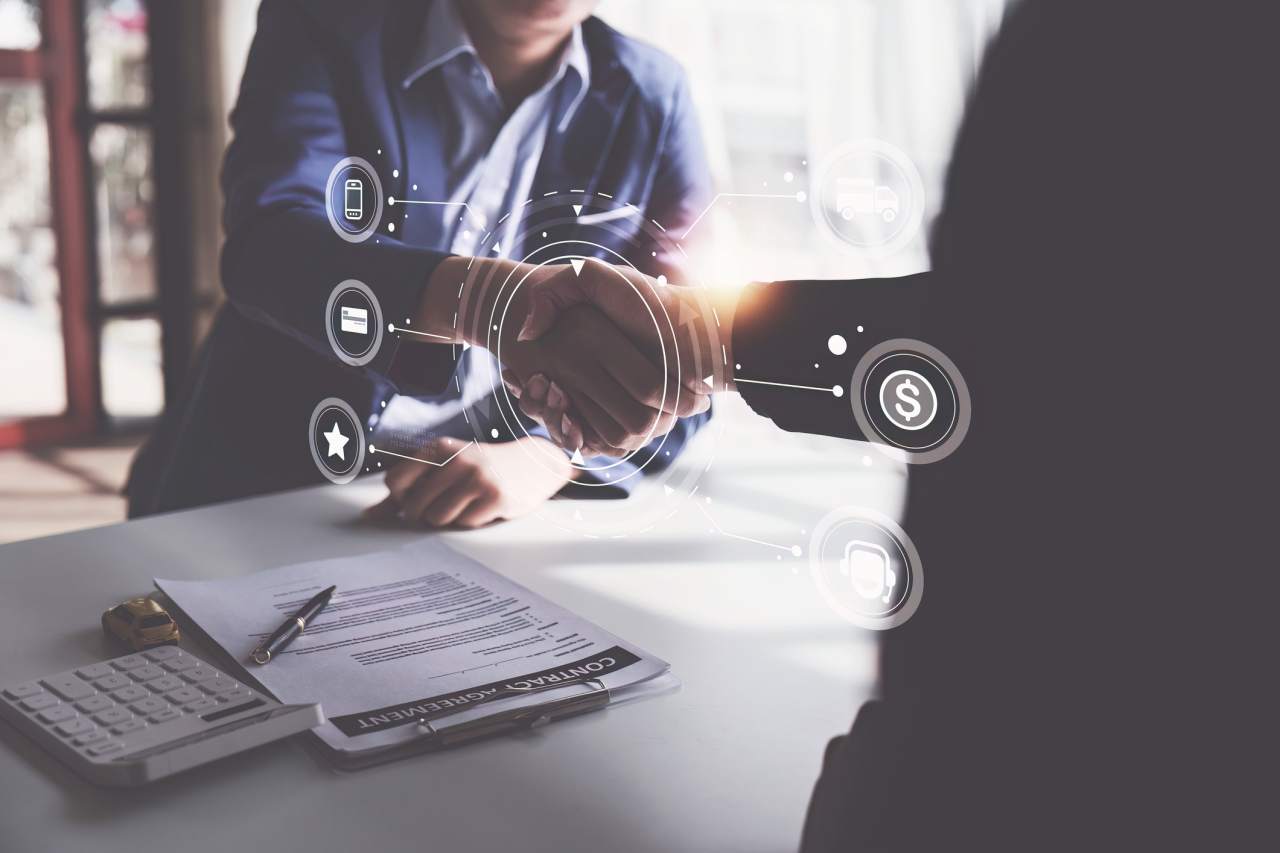 What are the Key Features to Look For in your Tire Dealership Software
Operating a retail, wholesale, or commercial tire store demands a diverse set of administrative, management, and marketing skills. To excel in this competitive industry, it is essential to have a highly efficient tire store management system that not only streamlines your operations but also enhances customer experience. By implementing such a system, you can effortlessly manage inventory, track sales, handle customer inquiries, and monitor employee performance, all of which contribute to the smooth functioning of your business. With an advanced tire store management system in place, you can focus on delivering exceptional service, building lasting customer relationships, and ultimately, driving your store towards unprecedented success.
Here are key features to look for when evaluating your tire dealership software
Point-of-Sale (POS)
Look for a tire shop POS system that provides superb service, useful customer and vehicle information, selling opportunities, and consumer-facing products to engage and drive traffic to your store. Make sure it can be integrated into your website to manage orders and inventory, improve customer service with online scheduling and tire ordering, gain a better understanding of customer tire shopping habits, and avoid manual data updates on your POS system.
Digital Inspections
Find a tire POS software that makes it easy to generate detailed inspection reports with technician notes, action comments, images, and recommendations, which can be delivered by text or email right to your customer's phone.
Customer Appointment Scheduler
Ensure that your tire shop POS system enhances customer service and on-time delivery by providing you with accurate visibility and scheduling of shop resources, outside processes, and material requirements, while also estimating lead times for jobs.
Texting
Make sure your POS tire software makes it easy to communicate with customers via text messages, notifying them when their vehicle is ready for pickup or when their approval is required for additional repairs or any other urgent matters.
Declined Services Tracking
Imagine if all your service writers could recall which services each customer declined on previous visits and keep track of this information for later remarketing. That's just one example of a reselling opportunity you'll get with the right POS tire software. The right tire dealership software will let your service writers tag customers for a declined-services mailing when completing an invoice and send special offers for previously declined services.
Inventory Ordering and Management
By integrating with leading tire suppliers, like ATD, TireHub, US Autoforce, etc., you can gain real-time access to your supplier's inventory levels, allowing you to maintain the perfect balance of stock. This will ensure that popular tire models are always available to your customers, avoiding the risks of overstocking or understocking that can result in financial losses and customer dissatisfaction.
You can streamline your procurement process, and establish automatic reorder points and replenishment, eliminating the need for manual effort and effectively avoiding stockouts, maintaining a necessary record trail to ensure the integrity and accountability of the ordering processes.
Integrated Loyalty and Rewards Programs
Keep customers coming back with a variety of customer retention programs for your tire and auto services business. Whether it's deferred service, point programs, or promotions, the right tire POS system will have you covered.
With loyalty and rewards programs integrated into your tire shop management system, you'll get detailed rewards program reports, which include insightful information such as number of customer visits, spending totals, and average traction amounts. You will be able to use this valuable customer transactional data to retain customers, increase visits, and drive larger transactions through unique promotions.
Reporting and Analytics
The right tire POS software should easily help you generate standard documents that provide the details for accessing your bottom line: income statements, balance sheets, and reports for aging, and payments.
You should be able to gauge the health of your tire and auto services business with reporting at both the store and company levels. On a single dashboard, you could evaluate your business by reviewing margins, accessing location or salesperson performance data, and customizing the information by any time frame you'd like to quickly identify shortfalls in profits or sales goals.
Quotes and Estimates
Imagine if could browse an extensive parts and labor catalog, check service intervals, and access vehicle specifications to create accurate quotes and upsell opportunities. Then, turn your quotes and estimates into work orders and final sale invoices with a single click. That's what you can do with the right tire dealership software.
To engage with customers who prefer comparison shopping, generate good, better, and best quotes with the correct tire size, load index, and speed rating. If your customers have to go elsewhere to find alternatives, they may not come back.
Customer and Vehicle History
Dig up the past. When your sales and service staff need to know the background of customers and vehicles, this history is close at hand with the tire shop software. You should be able to retrieve transaction details for customers and business accounts, such as payment and purchase records, and reprint historical invoices. You'll also have a list of every item your shop has ever sold for a vehicle, including each part, tire and service.
Manufacturer and Retread Integration
Get connected. The right tire shop software can be integrated with the business applications of major tire manufacturers like Goodyear, Bridgestone, Firestone, and Michelin to simplify the claim submissions and retreading process.
Electronic processing also improves the accuracy and lessens the time in processing national accounts and government support claims. Claims are submitted using prompts that collect all the necessary information at the point of sale, making the submission and reconciliation process significantly speedier than through manual entry.
With a retreading interface with Bridgestone, Goodyear, Michelin, and all major independent manufacturers, you should be able to streamline the entire retreading operation by automating the transfer of finished goods to your inventory and of billing those items to customers.
Closing Thoughts
For over 34 years, ASA's tire dealership software has been helping thousands of tire and auto service dealers across the United States and Canada to optimize their operations. Our GTX and TireMaster family of products are designed to provide:
Solutions for businesses specializing in retail, wholesale, commercial, and retread
With features like front- and back-office support, point-of-sale, inventory, and more, our offerings can work across any combination of these specialties.
One size does not fit all
We know you have a unique business. We're ready to partner up to help it grow.
Let's talk. We'll be happy to explore your dealership requirements and software needs to help you create a streamlined business that's ready for the future and increase revenue.