November 2023
Mobile Apps for Tire Dealers: Inventory Tracking & Performance Improvement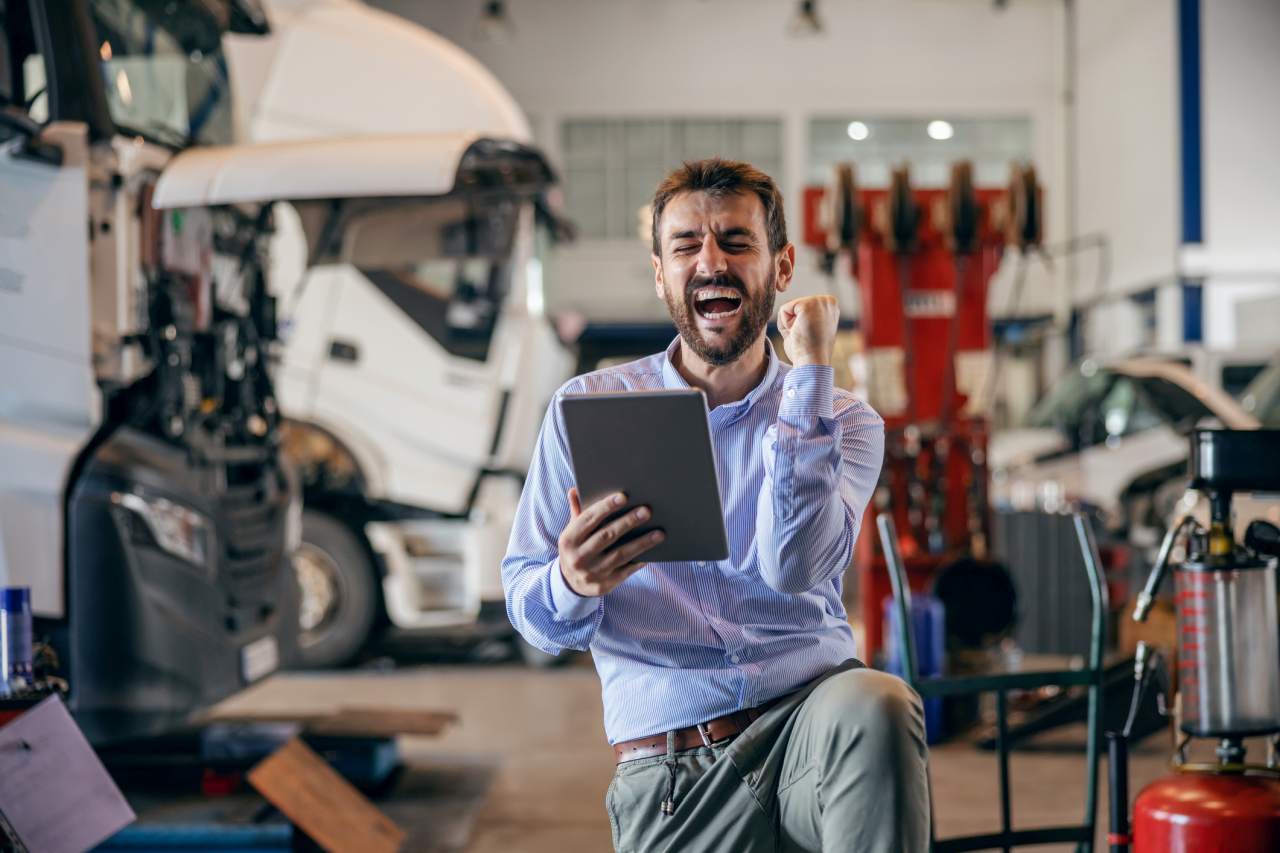 The tire dealership business is centered around speed, efficiency, and staying ahead of the curve in a fast-paced industry. To excel in this demanding environment, tire dealers require tools that empower them to seamlessly manage inventory and track sales, no matter where they are. Mobile apps specifically designed for tire dealers provide an innovative solution to these challenges.
Here's how mobile apps can greatly improve inventory management and effortlessly track sales on the go.
Manage Your Inventory in Real-Time
Mobile applications designed for tire dealers offer real-time access to your inventory data. Say goodbye to the days of relying on static spreadsheets or physically counting tires in your warehouse. With a mobile app, you can effortlessly check stock levels, locate specific tire models, and easily identify low or overstocked items, all with the convenience of your smartphone or tablet.
Track Sales and Transactions Precisely
It is crucial for any tire dealership to effectively track tire sales and customer transactions. With the help of mobile apps, you can accurately record sales in real-time, significantly reducing the chances of data entry errors. This level of precision is vital for maintaining a well-organized sales history and ensuring accurate financial reporting.
Improved Customer Service
Customers have high expectations when it comes to getting precise and up-to-date information about tire availability and pricing. By utilizing mobile apps, you can effortlessly provide customers with immediate answers, whether they are in your tire shop or contacting you over the phone. This not only enhances the overall customer experience but also has the potential to boost sales and foster long-lasting customer loyalty.
Cost Savings
Mobile apps have the potential to generate substantial cost savings. By eliminating the need for manual data entry, preventing overstocking and understocking, and reducing the risk of expensive inventory management errors, they can significantly contribute to a stronger bottom line.
Gain a Competitive Edge
By adopting mobile apps for inventory management and sales tracking, your dealership will gain a significant competitive advantage. This enables you to promptly address market demands, make real-time pricing adjustments, and consistently have the right tires in stock. This level of flexibility distinguishes you from competitors who still rely on outdated manual processes.
Closing Thoughts
Using mobile apps for inventory management can greatly improve your operations, minimizing errors, enhancing customer service, and facilitating more informed decision-making. It is crucial to carefully choose a mobile app that perfectly aligns with your dealership's specific requirements and invest in comprehensive employee training to ensure successful implementation.
By utilizing ASA's BarCode Scanner, you can optimize the entire inventory management workflow, revolutionizing the way you track inventory counts and update tire quantities. With the barcode scanner, you can wave goodbye to the tedious and time-consuming manual processes and say hello to a seamless and efficient system that boosts productivity and accuracy. Experience the power of streamlined inventory control and effortlessly stay on top of your tire count updates with ASA's BarCode Scanner.