November 2023
Setting Up an Online Tire Ordering System for Dealerships: A How-To Guide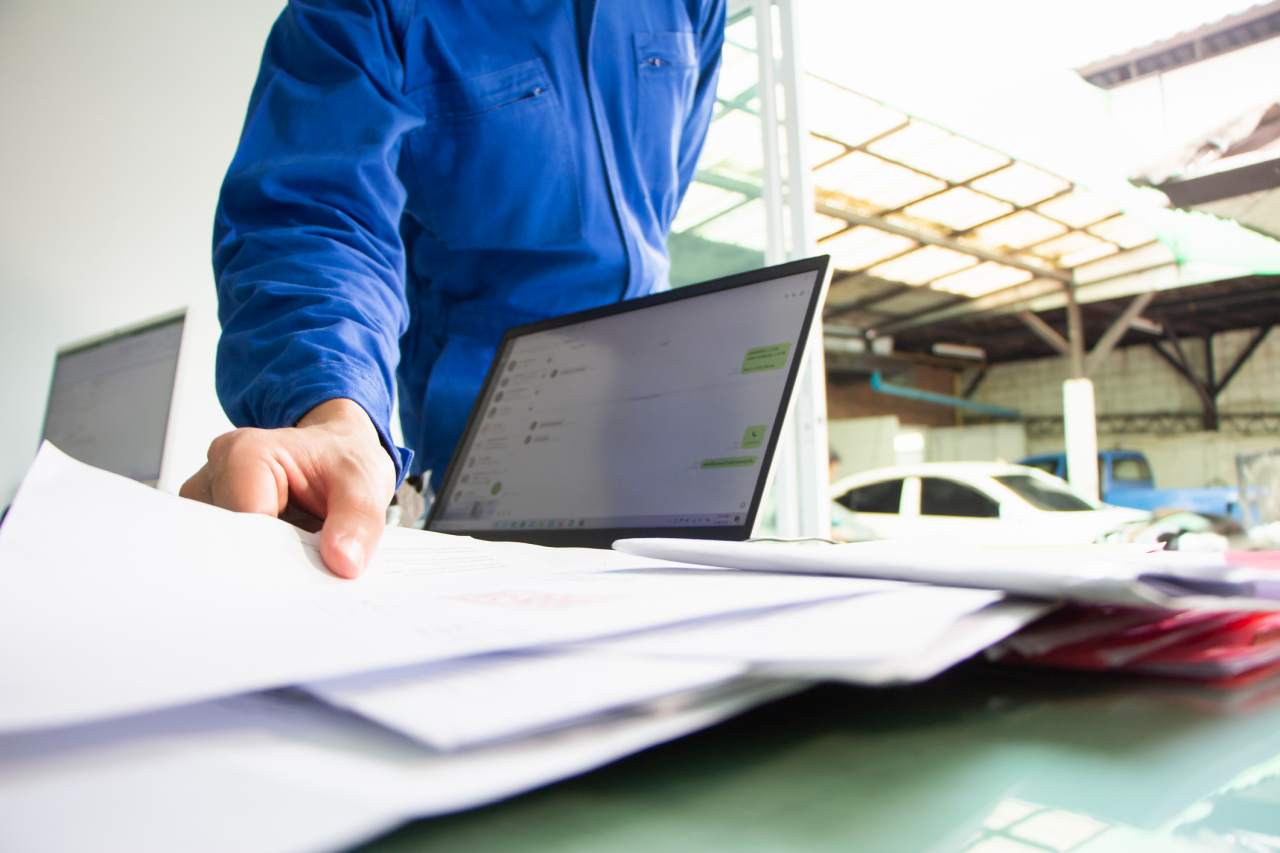 In today's age of digital convenience, tire dealerships are increasingly recognizing the significance of establishing an online presence and providing customers with the flexibility to order tires from the comfort of their homes. By setting up an online tire ordering system, you have the opportunity to revolutionize your business, expand your reach, and attract a larger customer base while improving the overall efficiency of your dealership. In this comprehensive guide, we will guide you step-by-step to establish your very own online tire ordering system and position your dealership for success in the digital era.
Define Your Objectives
Before delving into the technical intricacies, pause and contemplate the objectives you hope to accomplish with your online ordering system. Are you seeking to expand your reach to a wider audience, enhance sales, increase customer convenience, or perhaps achieve all of these aspirations? By clarifying your goals, you will be able to make informed decisions throughout the entire process.
Choose the Right E-Commerce Platform
Choosing the perfect e-commerce platform plays a vital role in your online success. There are numerous popular options available, such as Shopify, WooCommerce (specifically designed for WordPress users), BigCommerce, and Magento. It is important to consider various factors like features, scalability, and user-friendliness when making your decision. The platform you choose will serve as the solid foundation for establishing your online presence.
Website Development
Now that you have selected your platform, it's time to start building your website. Personalize its design to showcase your dealership's brand and focus on creating a user-friendly experience. Important pages to include are the homepage, product listings, 'About Us,' 'Contact Us,' and a shopping cart. A well-crafted, user-friendly website will leave a lasting impression on your visitors.
Comprehensive Product Listings
Provide comprehensive listings for each tire in your inventory. Enhance the customer experience by including top-notch images, enlightening descriptions, transparent pricing, and precise details such as tire size, brand, and specifications. Streamline navigation by organizing your tire collection into logical categories.
Real-Time Inventory Management
To effectively serve your customers, it is crucial to seamlessly integrate your in-store inventory and provide them with up-to-date stock information. Consider investing in inventory management software to effortlessly monitor stock levels, automate restocking processes, and avoid any complications arising from stock shortages or overstocking.
Streamlined Shopping Cart and Checkout Process
It is crucial to prioritize a seamless shopping cart and checkout process. Make sure it is easy to use, providing customers with options for coupon codes, promotions, and secure payment processing.
Prioritize Security
Ensure the utmost protection for your customer's data and transactions by implementing strong security measures, such as SSL certificates. Reassure your valued customers that their information is safeguarded with utmost care.
Mobile Optimization
As the number of users accessing websites on mobile devices continues to grow, it is crucial to ensure that your website is responsive and optimized for smartphones and tablets. By doing so, you can effectively cater to a wide audience with your online tire ordering system.
Data Analytics
Utilize data analytics tools to track website traffic, analyze customer behavior, and evaluate sales data. By leveraging the insights you gather, you can make informed decisions that can optimize your online sales.
Setting up an online tire ordering system for your dealership may initially seem daunting, but it's actually an incredibly empowering transformation that can help your dealership not only survive but thrive in the digital era. Embrace these changes and challenges with an open mindset, and always remember that adaptation and continuous improvement are the keys to achieving success. By establishing your online presence, your dealership will be ready for growth.
Contact us today
We have extensive experience in assisting businesses like yours in setting up an efficient online tire ordering system. Additionally, we specialize in seamlessly connecting your websites to your point-of-sale systems, ensuring a smooth experience for your customers when it comes to inquiries, scheduling services, and making online purchases. Our comprehensive range of integrated digital products and services is designed to attract and retain a larger customer base online.
Give us a shout-out! We would love to have a conversation about setting up an online tire ordering system and incorporating a comprehensive range of integrated digital products and services that will attract and keep more online customers.