October 2020
The Best Time To Post on Facebook, Twitter and LinkedIn
For your Tire and Auto Services Business
Social media is an integral part of the daily lives of almost everyone. According to a recent survey conducted by Pew Research Center around seven-in-ten U.S. adults (69%) use Facebook daily, around four-in-ten (37%) use Instagram and one-in-five (22%) use Twitter.
And these people are using social media to engage with businesses.
If you're not taking advantage of social media by regularly posting content, you're missing out on the only non-intrusive way to engage with your consumers directly and to get them what they need fast.
But it isn't enough to just post content whenever you feel like it. Some times work better than others in terms of reach, likes and share.
What are the best hours to post on Facebook, Twitter and LinkedIn?
Unfortunately, there is no secret "sweet spot". People browse each social network differently, and every business may find that different days and times work better for them. However, as per research conducted by TrackMaven here are the best times for tire and auto service dealers like yourself to post on social media.

But, don't just post once a week, remember you are trying to build top-of-mind recall for your brand here. Think of social media as a billboard. You can't just put up the billboard once a week because people drive by your shop daily. Missing them 6 out of 7 days is just not an option. Posting every single day on social media to engage with your potential customers has a better chance of catching their attention than once a week.
Here are some suggestions on the good times to post on social media everyday.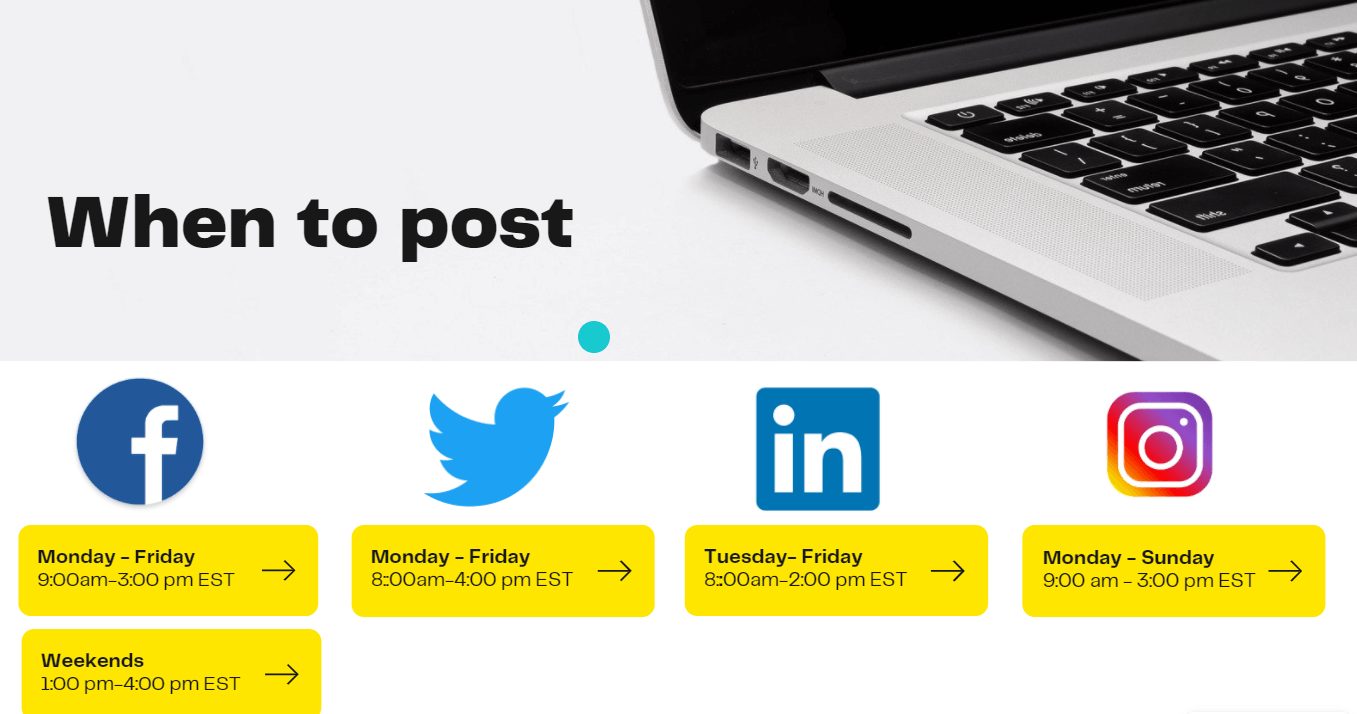 If you need help attracting more online customers and retaining them with social media and other digital marketing tools, please book some time on our internal experts' calendar or call right away @+1 (800) 657-6409. Along with the best- in-class tire point-of-sale software, tire accounting software and tire inventory software ASA provides a full spectrum of integrated digital marketing services including: social media, listings management, reputation building, integrated websites, Search Engine Optimization (SEO), Search Engine Marketing (SEM) and consumer-facing products to help drive traffic to your shop.