November 2020
Impressions vs. Engagement - What's More Important
For your Tire and Auto Services Business Social Media Strategy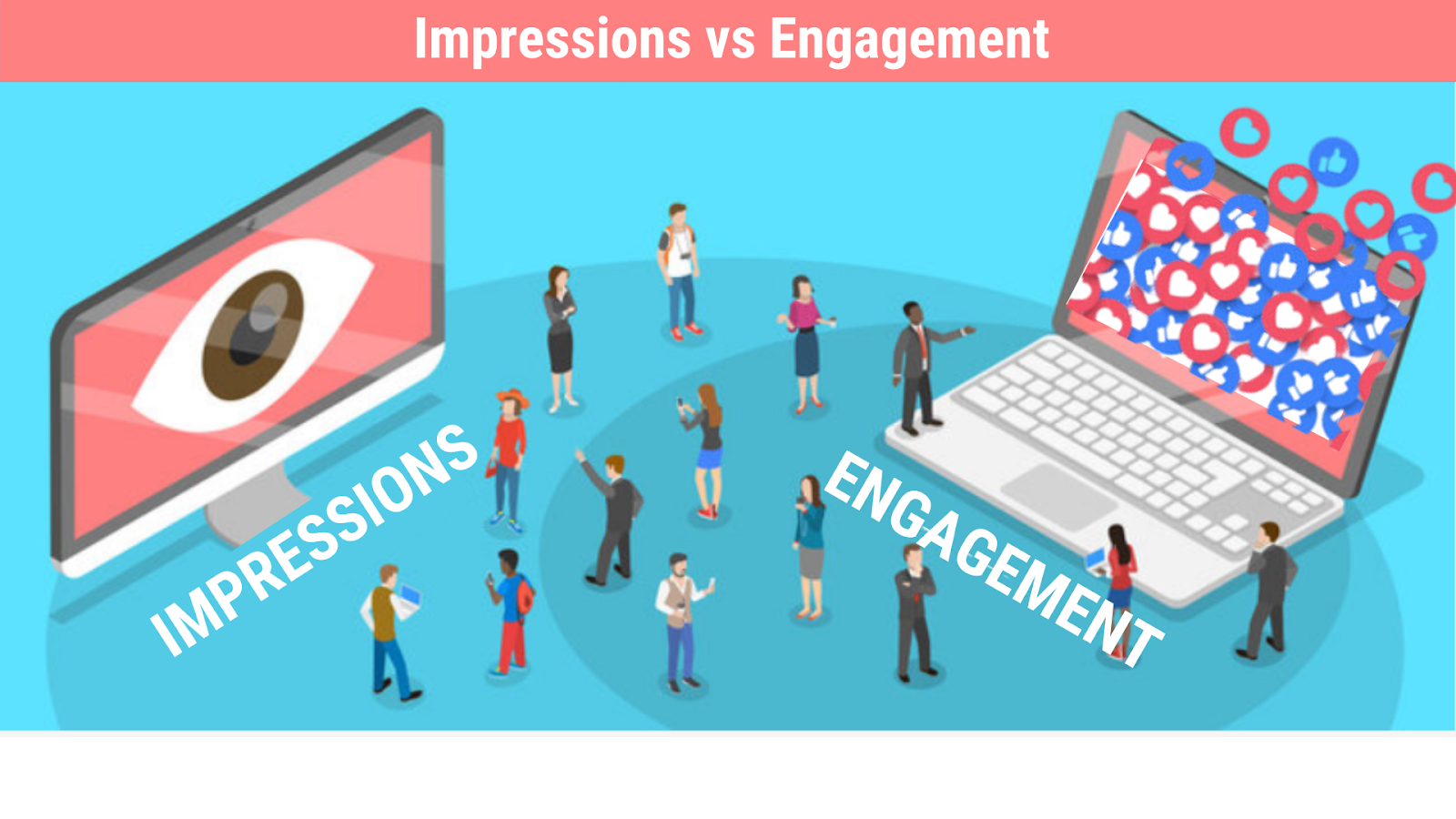 When it comes to social media marketing, our customers always ask us the difference between Impressions and Engagement and what they should be concerned about more.
On the most basic level here's what Impressions and Engagement mean:
Impressions - The number of times your content is displayed on any social media network whether it's Facebook, Twitter, Instagram or LinkedIn.
Engagement - The number of interactions your social media post receives from users (likes, shares, clicks, retweets, comments, mentions, hashtags and saves).
Which is more important?
The answer simply depends on what your marketing goal is.
1. Is your goal to create awareness for your tire and auto services shop (create more impressions)
OR
2. Is your goal to connect with your audience and begin building relationships with them. (engage them)
If like many of our customers your goal is to connect with your audience too, Engagement is the most important business metric that you should be tracking. It will tell you how people are resonating with your social media posts and interacting with it. You are much more likely to convert viewers that engage with your content into potential buyers who would prefer to buy tires from you and get their cars serviced at your shop down the line.
By tracking engagement you can also evaluate your content to see what type of content appeals to your audience the most (or, just as importantly, what doesn't). This will help you come up with more engaging content for your social media posts.
One thing to consider is that engagement is always a fraction of impressions. If you're not reaching enough people (more impressions), then even high levels of engagement will not yield good results. As an example: If you have 100% engagement and 2 people saw your post, that's not impactful. At 1000 impressions if you have even 2% engagement it was more impactful than the previous scenario.
Having said that, engagement trends to drive impressions (outside of paid boosting that some platforms offer). If people engage with your posts it spreads your post to other feeds that previously didn't have sight of your content. So driving good engagement will organically grow your impressions so long as you have a few relevant individuals (key industry players- customers or partners) who engage.
If you are not sure of what to post on social media for your tire and auto services shop, try these social media trends for every day of the week. But don't just post content whenever you feel like it. Some times work better than others in terms of engagement. To learn about the best hours to post on Facebook, Twitter and LinkedIn read our latest blog post.
Here's a fun industry fact - 72%* consumers now choose tire dealers based on their social media and web presence.
If you're not taking advantage of social media by regularly posting engaging content, not only are you losing additional business but also missing out on the only non-intrusive way to engage with your potential customers on a personal level.
If you need help attracting more online customers and retaining them with social media and other digital tools, please book some time on our experts calendar or call right away +1 (800) 657-6409. Along with the best- in-class tire shop software, ASA provides a full spectrum of integrated digital marketing services, including: social media, listings management, reputation building, integrated websites, Search Engine Optimization (SEO), Search Engine Marketing (SEM) and consumer-facing products to help drive traffic to your shop.
* Tire Review dealer and consumer study 2019.